Let's world "KAIGO"
Myanmar is said to have a history from before the 10th century
There are many godly Devout Buddhists since the ancient times, and virtuous cultures rooted in the country.
Kaigo (nursing care) that is exactly the work that supports people
We aim to create a society where everyone can live with peace of mind. From Myanmar, we will cultivate care workers who can work internationally.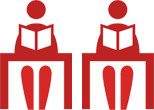 Human Resource Development Business
We will utilize the foreign internship training system and develop human resources worldwide in Japan starting from Myanmar. We are building not only high-quality skill transfer based on years of know-how education but also a support system for the life of interns.

Temporary staffing business
We will introduce foreign talented persons with high care-giving skills according to the needs of various medical institutions and nursing care facilities in Japan. We also provide advice on the utilization of overseas human resources to host companies.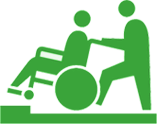 Caregiver Training Business
In Myanmar, the shortage of medical personnel is getting worse. Utilizing know-how of KAIGO in Japan, we are promoting the training of medical assistance personnel called care giver.